What is Happy Cats?
Hello! My name is Charles Magnuson and Happy Cats is my independent pet sitting business that I founded in 2021. After using Rover.com for a couple years, I decided to offer my services independently so that I have full control over the booking, payment, and visit experiences. I am the owner, manager, and sole employee of Happy Cats, so all communication comes from me and I am the only person visiting your pet(s).
The Happy Cats website is located at happycats.mag.cm. The website can be used to submit new booking requests as well as pay after a booking request has been confirmed. If you would like to speak to me for any reason, please feel free to text or call using my phone number or send me an email at happycats@mag.cm. Any feedback you have regarding this website, the booking experience, payments, or my visits is eagerly welcomed. I want your experience with Happy Cats to be the best it can possibly be and your input is key to making that happen.




🐾 🐾 🐾 🐾 🐾





Visit Options
🏠 Drop-in Visits:
30 minutes - $20
60 minutes - $30
🐕 Walks:
30 minutes - $25
60 minutes - $40
😴 Overnight Stays:
Unavailable
Prices include up to three cats or a single dog. Additional pets may be possible, but please mention this detail in the booking notes.
🐾 🐾 🐾 🐾 🐾
Service Area
🟩 Green area - Rates as displayed above
🟨 Yellow area - +$2 per visit
⭕️ Outside highlighted areas - +$5 per visit (4 miles maximum)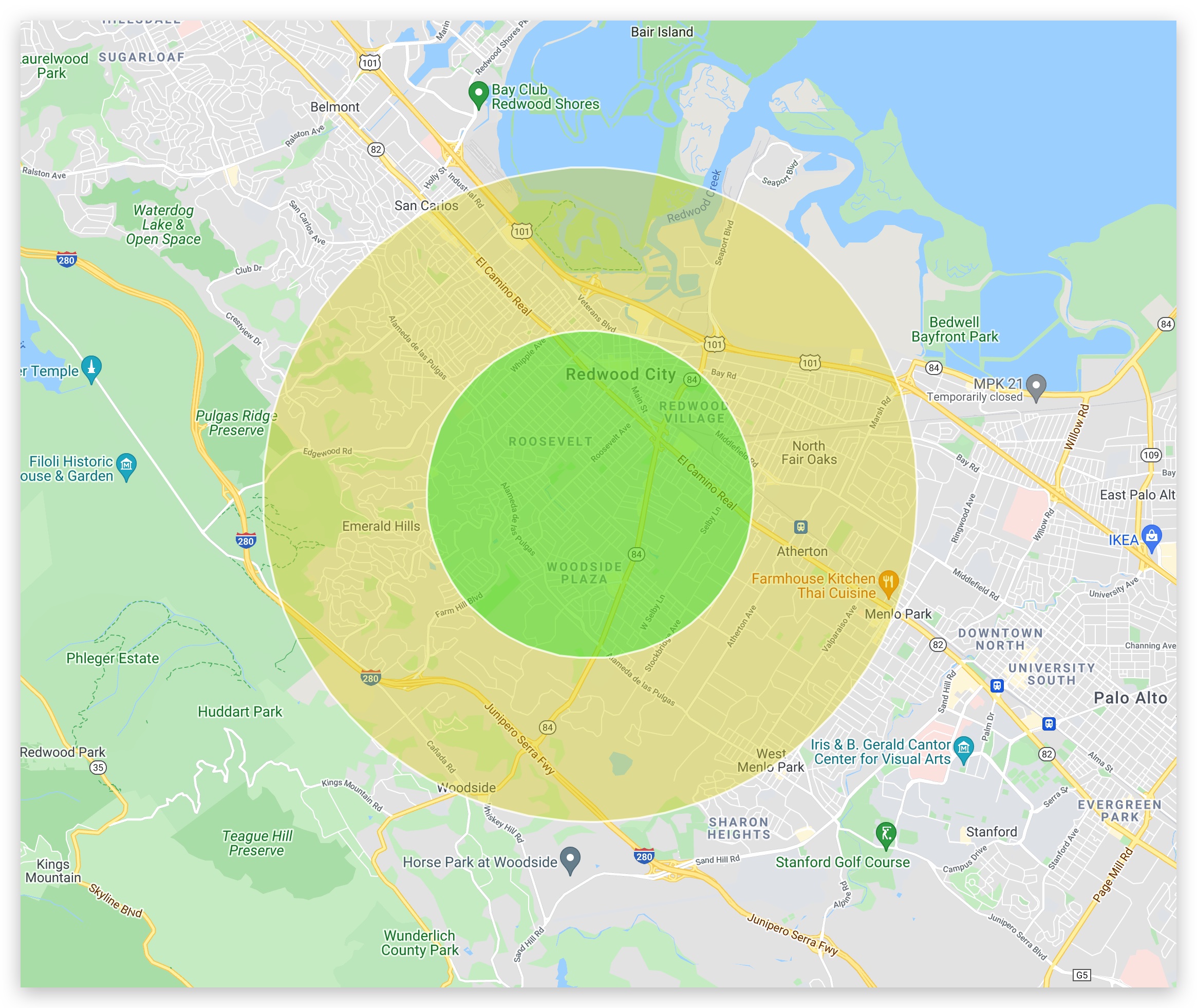 🐾 🐾 🐾 🐾 🐾
Visits Include
🏠 Drop-in visits:
- Feeding, providing water
- Scooping litter boxes
- Checking for mail
- Watering plants
- Playtime/genuine interaction with your pet
- Administering medication or an inhaler if needed
- High quality photos
- A written description of the essential tasks accomplished as well as details about what occurred throughout the visit
🐕 Walks:
- Constant interaction with your dog and petting on the head/back/belly
- A GPS recording of our journey
- Photos of your pet enjoying the outdoors
- A written description of our walk and the essential tasks covered once back home
🐾 🐾 🐾 🐾 🐾
Payment
Once your booking has been confirmed with Charles, payment is required in order to finalize the booking.
You can pay for your booking using the Happy Cats payment form which accepts credit/debit cards through Stripe. Payments appear on your billing statement as "Happy Cats - Charles M."
Alternative payment options:
- Venmo
- PayPal
🐾 🐾 🐾 🐾 🐾
Cancellation and Refund Policy
You may cancel visits up to 1 hour before they occur for a full refund. Early notice is always appreciated.
A refund can be provided if there's a problem or mistake. Reach out to Charles at happycats@mag.cm and we'll get the problem sorted out.
🐾 🐾 🐾 🐾 🐾